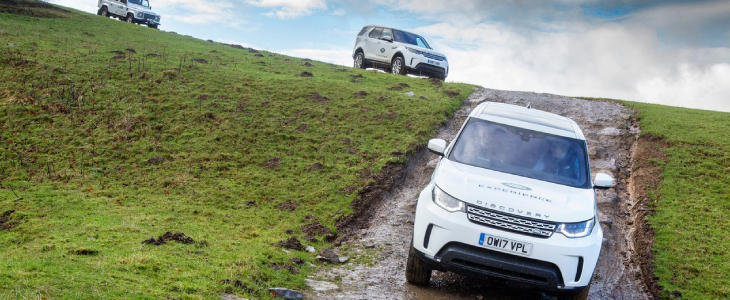 Off-roading, as glamorous as it may sound, is not an easy fete. It requires meticulous planning and execution. Though travelling alone may seem tantalising, it is always better to have a trip planned by the experts who can make sure the ride delivers what it promises. The Jeep Compass Dealer, with their team of experts and planned road trips, is the best place to get this done.
Preparation Is The Key To A Safe Journey
Check the right time of the year to go. Keep in mind the average temperature and rainfall during your time of travel.
Enrol in a course for basic vehicle maintenance. The Jeep Compass Dealer might help you with this.
Choose your vehicle, either manual or automatic, based on the terrain you will be driving through.
Be selective with your accessories. A 4WD is heavy enough. So do not add on to the weight with unnecessary accessories.
Getting stuck in mud or sand is usually unavoidable. For such instances equip yourself with a winch, approved D-shackles, snatch-strap and a large diameter pulley.
Learn the winching basics to operate a winch when the need arises.
Communication is one other aspect which is inevitable. A two-way radio in isolated areas is advisable.
Have a mechanic check the vehicle before long trips. Regular checks of the parts of the vehicle to manage potential problems.
Know your vehicle, drive at reasonable speeds and keep essential spare parts and tools handy.

Basic Daily Maintenance Routine
Do the following things as a routine daily during the drive.
Check the fuel level.
Check the battery terminals for any problems and also the battery levels
Check the tyre pressure. Also, inspect the tyre for any side cuts and punctures.
Check the radiator for coolant levels and refill if necessary.
Oil level check is a must.
Finally, check if all the lights of the vehicle are functioning properly.
Click Here – To Check out about how to keep your jeep in top condition.
Eight Lessons For A Safe Off-Roading Trip
Keep the speed in check. Be as slow as possible and as fast as necessary.
In a difficult situation, it is better to find an alternate way to get help rather than wait for someone to come to your rescue. Walking is always better.
Always drive on previously used paths. It is better. Also, just because someone made it through doesn't mean you might make it.
If there is mud, sand or waterlogged terrain, walk it to check first. If you cannot make it on foot, it is unlikely your vehicle can drive through it.
Always walk to where help is during instances of questionable obstacles. Your cell phone will be useless and help might not be in the vicinity.
Be sure to equip your vehicle with the appropriate tyres for the job.
Keep handy tools in hand like a hand winch, a tow strap, a high-lift jack, some wood blocks, a shovel, and a first aid kit along with extra clothes and food.
Always make sure someone knows where you are going so that they will aid during search and rescue if and when the need arises.