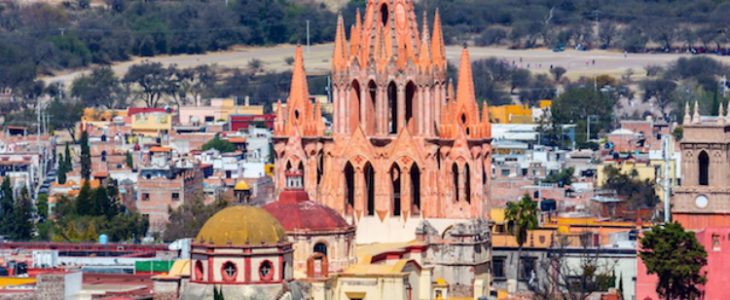 Amazing Places To Be Visited In Mexico By Architects
Mexico is a beautiful city, and tourists from several countries visit the city for various reasons. There are some breathtaking buildings of architectural significance. Thus architects must not miss witnessing some of the famous places in Mexico. Professional architects have a lot more to admire in the cityscape of Mexico. They can see buildings with blazing colors, unique textures, bold graphics, and unique windows. Mexico is an urban landscape with various historical centers, including museums, galleries, etc. Massive churches, big plazas are the perfect examples of vivacious architecture. Here you would know about some of the exciting and architecturally significant places to be visited by architects. https://www.goatsontheroad.com/12-best-places-to-visit-in-mexico/ – Visit this site to know about the best places in mexico.
Mesmerizing Places Of Architectural Importance
Museo-Soumaya: This is a mushroom-based building that is located close to the city center. Fernando Romero Enterprise designed this building. You can find some rare art collection in this museum. This is a breathtaking museum with windowless façade, hexagon-shaped panels. You can find different colors and light as a treat to your eyes in this museum. The structural beam of the top floor of this building looks radiating. This is one of the architecturally beautiful places to be visited by architects.
Archivo Gallery: This art gallery would impress architects, and this space is known for contemporary design objects. This magnificent gallery is located in the city of San Miguel and was opened in the year 2012. The bright rooms and 1500 architecture objects of the Archivo gallery creates an exciting environment.
Late Barragan's Residence: The sight of this magnificent building is a jaw-dropping experience. The angle, dimension, color, and shadow of this house look enchanting. The light beams of the Barragan's residence
Galeria Labor: This is a popular gallery with a big open space which is known for its architectural excellence.
Café Zena: This is a delightful café designed by a team of collaborative architects called ELHC.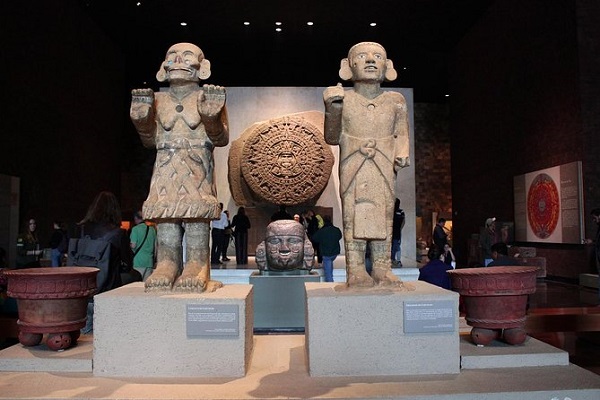 Museum Of Anthropology: This museum was designed by a famous Mexican Architect Pedro Ramirez Vazquez. It is a massive concrete canopy where a single column supports the courtyard. You can find some of the finest art collections in this museum. You can witness expressive art collections, ceramics, breathtaking sculptures, etc. in this beautiful and enchanting museum.
Cineteca Nacional: This site was transformed into a thriving campus by famous architects of Mexico. The architect removed the parking lot of the building and turned it into a spectacular area. The aluminum canopy and triangular perforation of this building offer excellent shelter.
Mexican National Autonomous University: This is a vast campus which is based on the modernist architectural styles.
Architecturally Beautiful Sites In Mexico
Many people plan their vacation ideas to the beautiful city of Mexico. It is one of the populated urban cities in Latin America. The city is known for its architecturally significant and beautiful buildings. There are various sites of architectural interest that every architect must visit in their lifetime. The following are some of the architectural places of Mexico to be known and visited by architects.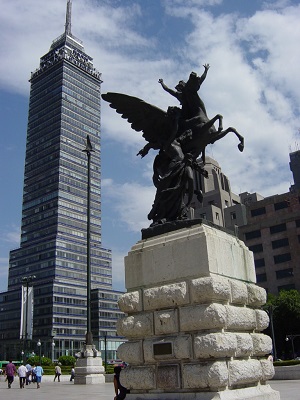 Casa Barragan: This magnificent site designed by the architect Luis Barragan. This architectural style offers emphasis on various colors, textures, light, etc.
Inside Casa Gilardi: This is the remarkable, beautiful architecture which offers emphasis on traditional architectural styles. The architectural beauty of this building captivates the heart of architects around the world.
Twin houses Of Diego And Frida: This twin house currently functions as the headquarters of Museo Casa Estudio. This building incorporates the Mexican organic architectural style. This is a unique functionalist construction in Latin America.
Torre Latinoamericana: This is a famous skyscraper of the Mexican city designed by the Mexican architect Augusto H. Alvarez. This architectural building is an influence of the Empire State Building in New York.
The above are some of the must-visit architectural sites and buildings of Mexico.