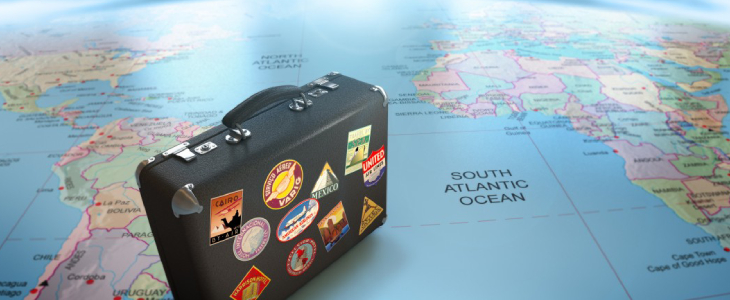 The aim of traveling is not just about checking places. It is to accumulate moments and memories. So if you are new to the traveling road, then quickly check out the following tips for a better adventure ahead.
Prioritize Your Travel
If traveling is what you love the most, then make it your priority. If you run short of money, but still have wardrobe that is full of useless designer clothes or a garage that is stuffed with dust collected expensive toys, then it is sure you are not clear on your purpose and priority.
Spend More Time in Fewer Places
The first important point to remember is that when planning a trip, don't overload your schedule with your plans and places. Instead of jumping and hopping from one place to another, spend quality time in a region and get to know it better and also make memories. Running from one country to another will not benefit you and also is a waste of time, money and energy.
Do Not Expect Things to turn out like they are At Home
Keep your mind open and experience things in a broader view. Taste new foods and explore the culture and traditions of the region. The sole purpose of traveling should be to experience new things, cultures, and people while at the end of day, bring back loads of beautiful and everlasting memories. Also never judge anyone's culture and tradition.
Travelling Does Not Have To Stop Once You have Kids
It is a complete myth that kids make your travel harder. In fact, traveling with your kids will not only strengthen your relations but also make lifetime memories. They get to learn many new things and also teaches them to be brave, strong and confident in the future that lies ahead.
Talk To The Locals
This is one of the best travel tips. Communicating with the locals will give you the best advice and knowledge about the place. Also, you will get a chance to see the true and raw beauty of the place from their point of view. Just a simple conversation will give you much more than expected.
Travel In Your Own Backyard
Travelling doesn't always have to be some luxury places or overseas. If budget is your problem, then you can simply explore your neighborhood or state. Start your day by traveling to a town nearby or just a weekend getaway to mountains or coast. You can also explore your place by visiting new market, cafes, beach, park or any new bar or restaurant.