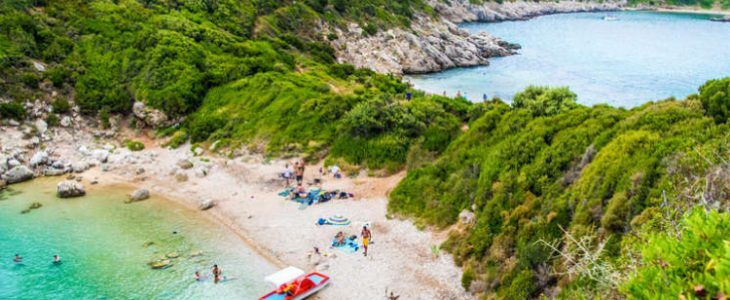 Planning your next trip, but lacking some inspirations? Then, you just need some amazing places to boost your inspiration level. Check out below.
A must visit place – Mesmerizing Paris, France
Paris takes the top position in the elite group of amazing places. Even if you spend months in these spectacular places, you will hardly scrape the cultural treasures of the city's surface. It has so many things to amaze like the stellar shopping, museum galore and café's that busy 24/7.
Destination filled with amazement- New York
New York is known to be the immigrant's city and has always been loyal to its roots. It is popular for its thriving art and inspiring architecture. Escape from your busy life to the shopping in SoHo, squeezing to a Broadway show, spend the day in Central Park and finally explore the New York neighborhoods.
Lost for words- Rome, Italy
The city of Rome is blessed with eternity and has been celebrating its history with churches, monuments and the ruins which have been greatly restored to present a glimpse into the past life of the supreme Roman Empire. Visiting Rome and not trying out the delicious pasta and gelato means you have wasted your trip and money.
Awesome Cancun, Mexico
No doubt, Cancun is known to be the dreamland of Mexico as it offers elite beaches, never-ending party atmosphere, and luxury accommodations. It has garnered the attention of tourist for its beautiful and scenic surroundings and witnesses tourist's traffic especially in the days of spring.
Beautiful London, England
London is a city of cosmopolitan with an amazing combination of modern, hip culture and historic traditions. Enjoy your crumpets and tea while celebrating the royal city's roots before making way to the slick gastro pub for drinks and gourmet dinner.
Splendid Miami, Florida
Miami is the traveler's hotspot for it presents its visitors with an amazing American Riviera, SoBe, Hollywood of the East and the Art Deco District. It has the perfect South Beach that suits well for the International playground gifting sandy shores, wild nightlife, unique architecture, and many eye-candy attractions.
Lovely Orlando, Florida
Orlando is a place of fun and amusement settled in every nook and corner of the street. It has got one of the greatest theme parks with crazy waterslides and crazier roller coasters. Relive your childhood as Mickey Mouse plays the lead role in the festivals which comes with great mystery and magic.
Glorious San Francisco, California
It is a city of delicious cuisines and trekkers souls in the Bay City. Take a stroll through the Golden Gate Park, moving ahead to collect some farm-fresh goods at the Ferry Market and visit the island of Alcatraz for a history dose and amazing view.