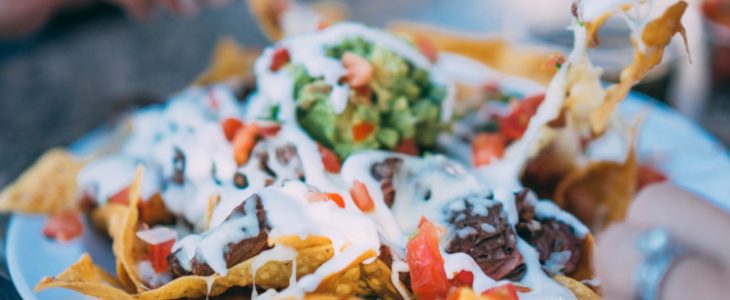 The Wonders of The Mexican Cuisine
If you prepare to go on a food-exploration, then there is no better place than Mexico. Mexican cuisine is among the oldest in the world dating back to 6000 years! The base of Mexican food includes maize, beans and lots of vegetables which makes it very healthy. Almost every meal involves the use of tortilla, a crepe-like pastry made out of maize-flour, perfect for wrapping meals. While many Mexican meals have Spanish origins, there are plenty of traditional meals which have tribal origins.
The best place for a Mexican food tour
Mexico City: This city in itself with its many historical districts gives you a great chance to either do a food tour on your own or to enroll one of the dozens of food tours offered by skilled guides.
Mexican specialties
Botanas – Streetfood
The majority of typical food in Mexico is the one that's served on the streets and at marketplaces. Popular street food includes:
Burrito: tortilla filled with pork/chicken meat with vegetables
Tacos: fried tortilla sandwich
Elote: corn grilled on fire,
Enchilada: it's like a hamburger but with tortillas.
Quesadilla: it's an enchilada topped with melted cheese
Torta: it's an extra tasty sandwich
Tostadas: these are fried tortillas
Dorilocos: it's a mixed snack consisting of tacos, peanuts, pork meat and vegetables topped with salsa.
Tamales: these are made out of masa that's a thick pastry, and it's filled richly with meat.
Chapulines: these are fried critters sold at marketplaces.
The cheese of Oaxaca: many don't know that Oaxaca is the state of cheese in Mexico. The best meals are served with Oaxacan cheese. Oaxaca in all is one of the most popular foodie destinations.
The salsa – it's a sauce or a dipper. No meal is complete without salsa.
The best meals to try in Mexico
Pozole – Jalisco It's among the country's oldest meals, and it's Mexico's most famous soup dish. It's
also a ritual dish.
Barbacoa: This traditional lamb meal takes a day and unique methods to prepare.
Chilaquiles: traditionally served for breakfast; this is a specialty that comes with beans ( frijoles).
Mole: Mole is not a meal in itself but a vibrant sauce. It's the base of many meals. Its best type is called Mole poblano. It's deep red and scorching.
Tlyaudas – one of the typical food of Oaxaca it's a must-try meal. It's masa or tortilla topped richly with fried meat, refried beans, and vegetables. Many say it's the pizza of Mexico.
Get to know Mexico through its fantastic meals!