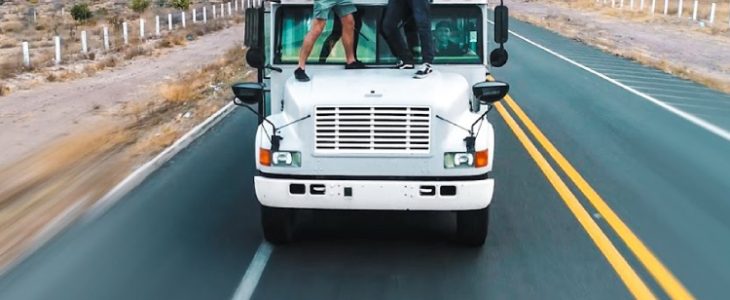 Mexican Road Trips are Brilliant
When it comes to planning your Mexico road trip, that's when you realize how significant this central American country is. Mexico offers tons of attractions to see: beautiful towns, cities with a rich historical and cultural heritage and scenic landscapes. It has marvelous beaches and abundant wildlife. On top of it all, it has excellent food and improving tourist services.
It's important to note that the majority of the most beautiful places are located in Central or the Southern areas. We suggest you start your road trip from Mexico City.
The best places to visit on a road trip
Mexico City: this city alone makes up for the whole of Mexico in so many ways. It has several historic districts, great sites, plenty of archaeological sites nearby and tons of great places to eat out.
Chiapas – see the picturesque home of the Lacandon tribe- the Lacandon Jungle with the Metzabok Lake are one of the most beautiful sites you can get to see.
Isla Mujeres: with the world's second-largest coral reef and an underwater museum, it's the perfect choice to stop by on a road trip.
Visit the most beautiful historical towns and cities: Guadalajara, San Miguel de Allende, Guanajuato. Not to mention Morelia and Puebla.
Oaxaca state: the historical city, the picturesque formation of hot spring, the cheese and Huatulco beaches. The city's oldest buildings go back to the 1500s. This is the crucial food destination too.
Baja California for its dunes and its beautiful beaches in the Los Cabos region. Don't miss out on the sea lion and whale watching.
Enjoy the rich cultural heritage and the natural hot springs of San Miguel de Allende – Guanajuato
Check out Taxco Mexico's silver capital in Guerrero:
Enjoy the white sandy beaches of Cancun check out Parque Xplore. Along with the nearby cenotes and archaeological sites.
Spend a few days in Tulum: the new hippest holiday destination in Mexico for a good reason.
Visit Puerto Vallarta to enjoy the beach and the great historic downtown area. You can plan plenty of daily trips from here as the city is close to several historical and natural attractions.
This is just the tip of the iceberg as this country is so rich in attractions.
A word of warning: you will want to avoid most of the northern regions and the states of Sonora and Sinaloa.