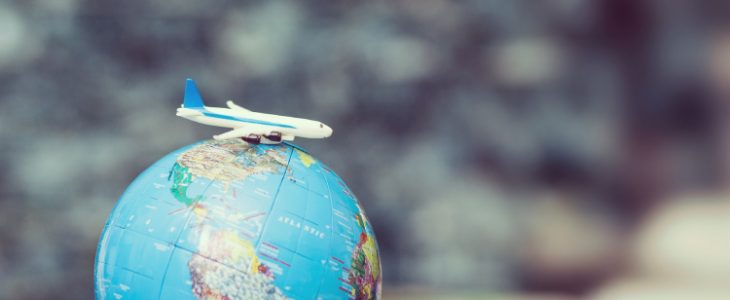 Let's admit it. The only way to improve traveling is by traveling more. Starting from hotel bookings to flights, looking out ways to make local friends, traveling can be comfortable and easy only by traveling extra further.
Tips to explore the world
If you are fresher to the traveling world, it is still a new and rewarding experience. Nobody is perfect and so is traveling. No matter how much you travel, you will still feel like a beginner. So, to make your traveling experience less stressful, look out for the below best tips.
When traveling with a partner or a friend, one must look out for the basic needs of the other person like hunger, sleep, stress or nature's call. This way, one can avoid many arguments and also makes each other to look out for the other person's needs.
Packing can be a hard job
Pack only the things which are really useful and necessary. Organize your belongings and ask questions to yourself like will it be really helpful? Will it bring joy? Will it serve its purpose? Is it worth taking it? Asking questions to yourself will surely help in packing your luggage weigh less and resourceful.
Appearances are deceptive
If you got plans to some popular social media site or some famous tourists attractions, then prepare yourself to the real world. Things that look great on pictures, videos, and social media but are often not that fun when compared to real life.
Traveling in planes would often result in dry air as the humidity is much less when compared to the Sahara Desert. It is hard and also stressful. This can be avoided by lining up the nostrils with petroleum jelly. One will surely notice the drop of migraines and dryness with this simple 2 minutes Div.
Got a thing for cleanliness, well this can be checked by simply examining the electric kettle or a coffee maker. A hotel that is sloppily cleaned or poorly maintained will often have rusted, dirty or moldy coffee makers or electric kettles.
It is always stressful to give even the slightest thought about losing electronic devices or important chargers and cables. This can be made less stressful by just getting a Dopp kit – an organizer for electronic travel, which is packed with chargers, cables, devices, adapters, and other accessories.
The jet lag can be avoided by simply adjusting your schedule slowly according to the corresponding destination. Try to sleep, eat or work according to that required place and see the difference by yourself.