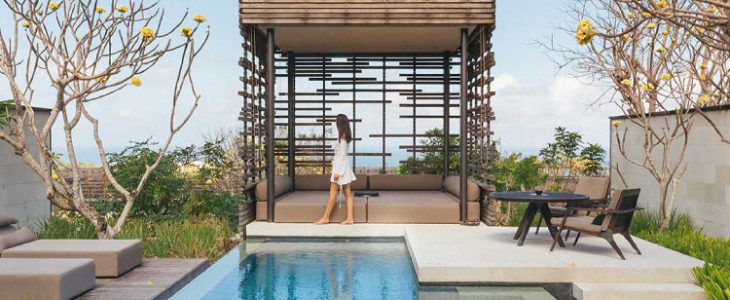 Do You Know The Ideal Time To Visit Bali?
Tourism in Bali has shown incredible growth over the past few decades. This has been possible because of the Ministry of Tourism, that Bali has recognized exceptional scope for tourism in the region. Bali has a hot and humid climate throughout the year. When it comes to islands, Bali is one of the most favorite and popular islands in the world. Although the area of this island is not overwhelming, every beach has its specialty.
Things to bear in mind
If it is your first trip to Bali, then there are certain things that you must consider before packing your bags. Choosing an ideal place to stay in one of the crucial decisions that you need to make. Remember that the wrong choice can ruin your vacation. If you are curious about the hotels and want to know which the best places to stay are, then you are in the right place. Bali offers a wide-ranging variety of options for its guests. From guesthouses to traditional hotels and secluded villas to luxurious hotels, the island has all that you can ask for.
The growing popularity
Being a travel top destination of Asia, Bali is famous for its natural beauty, volcanic mountains, fashion stores, and shopping malls. The tourism on this island has proliferated because of the travelers who have been irresistibly attracted to the rich history and culture, vibrant street life, stylish lifestyle, and cuisine. If you are planning a vacation to Bali, then visit it between April to October. These are the ideal time to explore the city on foot as the humidity is usually low during these months.
Some Prominent Features Of The Popular Areas
If you are visiting Bali during these months, then attending pool parties, visiting roof bars and shopping are some of the exciting indoor activities that you can consider. However, when it comes to staying at a particular place, making a perfect decision is vital. The following are some of the main areas of Bali where you can visit. Whether you have a limited budget or you are willing to spend lavishly, you can find a suitable place according to your budget.
Most of the tourists like to stay in Seminyak. The upmarket beaches, secluded villas, and five-star resorts are some exciting features of this region. You will find posh restaurants and cafes in this area. Western Bukit, Kuta, Canggu, Uluwatu, and Nusa Dua are the most prominent parts of Bali's island.