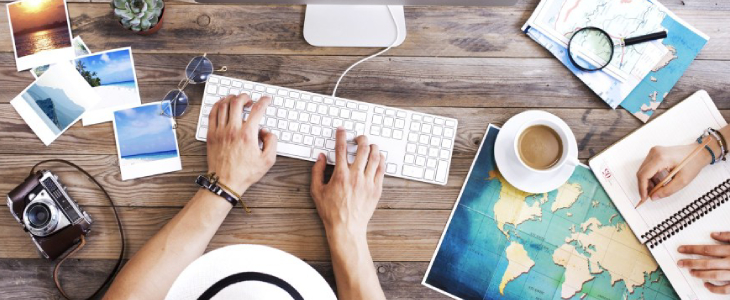 Planning Makes Things Perfect
If you are looking for a country which is abundant both in natural attractions such as mountains, beaches, jungle, and underground caves and in historical attractions too then, Mexico should be on your bucket list, however, before you start making your itinerary consider a few factors.
Things You Need on An Adventure trip in Mexico?
A travel kit – containing soap, a basic emergency kit ( band-aid, disinfectant, and aspirin or similar), shampoo, washing powder, insect repellent, and a high factor sun lotion.
Cash ( also in local currency) and a perfect thiefproof place to keep it -ou don't need to carry a lot of cash with you. But if you plan to get out in the wild, you will quickly realize that in lack of ATMs cash is pretty much the only tool you can rely on, when in need of food, transportation or accommodation.
A perfect pair of shoes
A garment that's fit for traveling and appropriate for the region you are to visit
A phone charger
Make sure to get proper travel insurance that provides coverage for everything
Planning your itinerary
When you plan your itinerary, there are four key types of trips you need to consider
Visiting Mexico City: being such an immense city stacked with great locations, attractions, and places to visit be prepared to visit this charming city and spend at least a few days there.
Beachside holiday at an excellent strategic location: this would allow you to make daily trips. Cancun and Tulum both located at the Yucatán Peninsula are both considered suitable locations as they both have a great deal of natural and cultural attractions in their area. You can enroll in lots of different sorts of tours and day trips from them.
Road –trip: we suggest everyone planning to take a round trip to start their journey from Mexico City. Not only this city is the heart of Mexico containing tons of cultural, historical sites and great places to visit, but the majority of the most beautiful places to visit are also generally only a few hours drive from Mexico City.
Round trip on foot or by bus: this is only for the most adventurous. Start your journey from Mexico City. Not only it is safer, but apart from the Copper Valley, the Northern and Northwestern parts of Mexico mainly consist of either deserted or mountain areas.
Whatever your plan is, if you are well-prepared, you can be sure that your Mexico trip will be an unforgettable one.