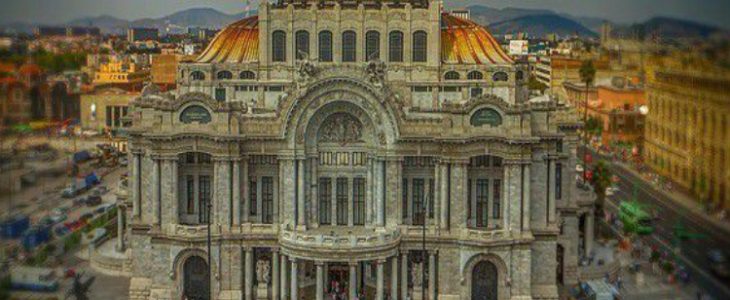 Adventures and Mexico- Synonyms
Despite its world-famous beach cities, Mexico has a real abundance in natural treasures and nature-related attractions. Many of these are just perfect for adventure travelers and explorers to visit. Even if you don't feel like going bungee jumping, some of these spots will offer the ideal time for those just wanting to experience the beauty of nature, perhaps at times from a different perspective.
Places You Can't Afford to Miss
1. Parque Xplore – Cancun
Parque Xplore deserves the top spot on your bucket list. Fly above the jungle, spot species of birds and waterfalls while traveling. On top of it all, you will end your ride going down and land in a lovely pool in a cave! The park offers an extensive range of tours ranging from rafting to snorkeling. You can also swim in the beautifully lighted underground river!
2. Take a cenote tour around Cancun
If you are all about outdoor sports and adrenaline then you should enroll in a Cenote tour which is the enlarged version of Parque Xplore giving visitors the chance to watch, tour around, swim, snorkel, dive, climb their way through multiple picturesque cenotes ( which means underground lake).
3. Try the longest zipline in Copper Canyon Adventure Park
If you like zip lines, here is your chance to try the longest, highest and fastest one, going through mountains in the Copper Canyon Adventure Park located nearby Divisadero. The park also offers cable car services for those less brave and experienced.
4. Dune surfing
Not many know that this activity exists in Mexico, but it does. It's called Algodones dunes, and it's located in Mexicali, Baja California. A great experience!
5. Hierve el Agua – Oaxaca
The mineral spring formation is not only extraordinary to see, but you can also get the chance to climb it or walk up to it to bathe in the mineral water.
6. Horseback tour around San Miguel de Allende
The beauty of this historic town is best to be enjoyed at dusk. Join in a horseback tour and walk around town with the help of an experienced guide.
7. Visit the only underwater museum in the world at Isla Mujeres
Isla Mujeres offers the unforgettable attraction of MUSA Underground museum, which offers you to enjoy cultural treasures while snorkeling.
This is far from the end of the list. More place worth mentioning includes a boat tour to Yaxchilan, snorkeling with sea lions at Cabo, exploring the hot springs of Tolatongo or hiking a Volcano near Mexico City.