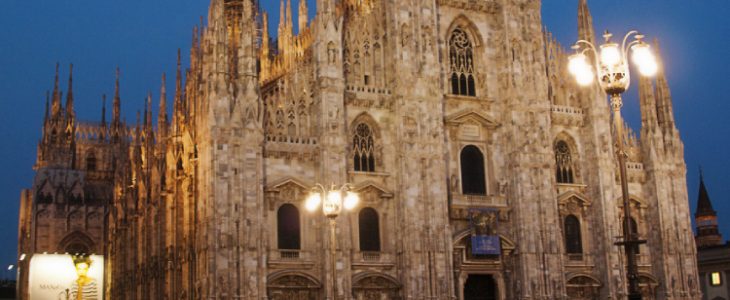 The Best Ways To Spend Time In Lombardy
Lombardy is one of the popular tourist destinations in Italy. Over the years, this region has experienced substantial growth and development. It is now considered as a prominent fashion hub. Lombardy is the heart of many high-end shops and restaurants. If you are planning a vacation to Italy, then visiting Lombardy should top your priority list. It is because of the vast range of surprises that it offers, millions of tourists get attracted to this place every year.
Make Your Vacation An Unforgettable One
Besides being a fashion hub, Lombardy has a lot more to offer to the tourists. So, are you ready to explore the picturesque spots of this region in Italy? There are multiple activities that you can do in Lombardy. You must make a list of the places that you want to visit and the things that you are excited to do. As this destination has a lot to offer to your palate, you cannot have all of it in a single trip.
Escape the ordinary
Visitors who want to escape city life and get immersed in the countryside, the rural areas of Lombardy will be an ideal place for you to stay. Even if you walk around the streets of Lombardy, you will be overwhelmed to encounter the street art of Milan. The beautiful lakes and sunken castles in the city will also be a treat to your eyes.
Places to visit in Milan
If it is your first trip to Milan, your first impression of the city will be- 'it is too focused on art and architecture.' However, with the time you will be able to discover the wide-ranging diversity of this region of Northern Italy. Undoubtedly, the street art of Milan is extraordinarily stylish and sophisticated. Tourists who want to enjoy the street arts in this region must visit the neighborhoods of Milan such as Isola, Leoncavallo, and Porta Ticinese. These places show the best forms of art in all of Italy.
Witness the cultural heritages
Below is a list of exciting places and things that you can do in Lombardy. If you are planning a road trip to Milan or day trips around the Lombardy region, the list of spots will surely help you get the most from your vacation. Whether it is your first trip to Italy or you have been here a couple of times, you will discover something new every time you visit this place.
The Vittorio Emanuele Galleria and the Milano Duomo are the proofs that beauty does not always lie in the eyes of the beholder. The architectural masterpieces of Italy highlight the fact that some things on the plant are genuinely gorgeous.